Is Partnering With An Inbound Marketing Agency Right For You?

Our Certified Inbound Marketing Agency will partner with you to build sustainable business growth. And as any quality Inbound Marketing Agency is, we are transparent in all planning, execution and progress with monthly reports on KPI's, ROI, and any other acronyms you want to throw in the mix!
At Tresnic Media, our team members are all Certified Inbound Marketing Consultants and passionate about driving growth through a variety of different digital channels.
The main driver of our efforts lies in building a custom marketing strategy for your business, then executing that strategy through SEO and content creation, social media, email, and pr and digital outreach, while providing full reporting and analysis to make sure we are hitting our goals together and bringing you a maximized Return On Your Investment.
Our Inbound Marketing Agency Focuses On:
Building the size of your company's digital audience (website visitors, subscribers, and social followers)
Increasing your amount of quality leads generated online
Getting you more paying customers
Delivering regular reports and analysis
 Tresnic Media not only helped us achieve our goals for our new website, but they went above and beyond to keep us on track and make sure the project was completed on time and on budget. Todd's ability to provide guidance and expertise for various web marketing areas has been an ongoing value to our firm.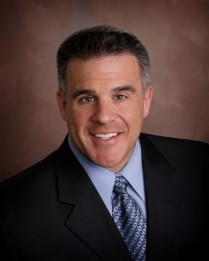 – Dan Geltrude, Managing Partner of Geltrude & Company
Request Your Free Consultation
Let's talk about your marketing!
Fill out the form below and one of our Certified Inbound Marketing Consultants will reach out to you and schedule a call. We'll discuss your company and your goals, how we can help you, and then, together, we can determine if we are a good fit to launch your company to inbound marketing success.
Your Free Consultation:
A 30 minute phone conversation with one of our consultants
An evaluation of your current marketing strategy
An analysis of your website
Suggestions for improvement
Options for moving forward with a formal engagement
Want to talk with someone at our Inbound Marketing Agency right now?
Call our office at 973-813-7758