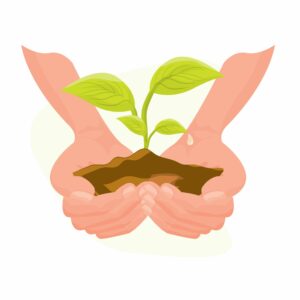 The dream of every sales team is to have prospects contact them. After all, when leads reach out directly, your job is practically done.
And with a strong marketing team, this is certainly possible. Through the creation and promotion of a valuable opt-in offer, leads can pour in almost as fast as they can be contacted.
But gathering those leads is just the beginning. Once someone has opted-in for an offer, how do you convince them to take the next step – meeting with you?
Reach out at the wrong time, or with the wrong offer, and losing the prospect becomes more than likely. So what do you do?
How do you ensure that the contact actually wants to meet with you?
Start with personalized, segmented, and valuable outreach
The first step to turning subscribers into clients is to segment your email list. By using an effective email tracking tool you can "personalize" every interaction you have with these prospects – without having to send an individual email to each contact.
Track everything about your interaction with the prospect – from what landing page they opted-in on, to what emails they open and what links they click on. All the better if you can gather additional details about their profession, industry, and brand.
By personalizing your outreach, you can target your entire list in a very specific and focused manner. Thanks to many tools available today, this entire process doesn't have to take more than a couple of minutes.
Then, as you begin sending out segmented emails that match each buyer's persona, keep track of their responses and open rates. A/B test to see what titles work – but most importantly, provide value.
Provide value to make the meeting irresistible
We're all used to sales reps emailing and calling us in an effort to get something from us. But this rarely works. I'm not interested in doing business with you because you need me. I want to do business with you only if it benefits me – I have to need you.
To land your initial meeting, make the prospect an offer they can't refuse.
SumoMe has done an excellent job of this in the past by promising to offer a brief review of any website submitted to them – with suggestions to improve SEO/etc.. What entrepreneur doesn't want a successful marketing team providing free feedback on how to improve their site?
Offering a free consultation, high quality white paper, free trial, etc., to prospects reveals that you're actually interested in their success. You aren't purely trying to sell, you're trying to help them grow their brand.
Follow-up on
their
schedule
Running a business takes a lot of work – and sometimes your primary contact simply doesn't have the time available to meet with you. If that's the case, move on, but keep in touch.
Periodically touch base in a way that adds additional value – sharing a useful article, video, or other resource. Then, make it clear that you're available to connect when it's convenient for them – while still emphasizing the immediate value of working with you.
Although you need to be patient and friendly, don't be afraid to push a little bit at times as well – you want to convert prospects while the table's hot.
In short, the most effective way to convert leads into clients is to provide tremendous value. Make every email, every phone call, and every interaction beneficial to them. In doing so, you develop trust with your prospects – revealing that you truly care about their success.
Once someone realizes that you have an interest in the future of their business, they will be far more inclined to follow other advice that you provide – making your sales efforts substantially less work.
While reaching out to leads that have opted-in is far easier than cold calling, it still requires tact and persistence. By segmenting your contacts, providing value, and developing urgency around your product, you'll watch leads turn into clients in no time at all.
What are your thoughts? How have you increased the number of meetings coming from opt-in offers? We'd love to learn from your experiences in the comments below.
This is a guest post from the content team at SalesLoft, the Sales Engagement Platform for the Modern Sales Organization.