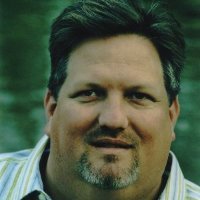 A direct mail follow up campaign can be an easily overlooked marketing strategy in today's digitally focused world. But when planned well and executed properly, a direct mail campaign can have a great Return On Investment for your business.
Price Allan, owner of Brown Rooster Communications (http://www.brownroostercom.com/), has combined promotional products with direct mail follow up campaigns and seen a conversion rate of 34%! How did Price run such a successful campaign?
Price started with a highly targeted list of pre-qualified, potential customers and put together a direct mail follow up strategy to build a relationship with them instead of sending in a sales person to cold call. The direct mail campaign was a way to get their foot in the door and begin the conversation with the managers of stores that Price wanted to carry his company's products. It was also a good way to build brand name recognition so that when the trade show season came around, the store managers recognized Price's name and were open to talking and already wanted to learn more.
Price's 3 Tiered Direct Mail Follow Up Strategy
Enter Price Allan:
It began with an over-sized coffee mug stuffed with a bag of gourmet coffee. Both the mug and the bag had the message "Let us discuss your grounds" (it was a soil fertility product).
If they responded by contacting the website, they received a second gift, a tactical flashlight with the messaging to "highlight their nutrient deficiencies" (touting a fertility product).
If they followed up with a call, they received a sample of all of our products and an on farm visit from our agronomist.
This was a HUGE revenue booster we ended up opening up retailers in NC, SC, and VA with a major SE US farm store chain. These were stores that we could not even get to talk to us before. So, yeah, if well thought out and executed promotional items work.
Breaking Down The Direct Mail Follow Up Steps
Once they got someone to participate in the first response of Price's campaign, they were intrigued throughout the whole process. Supporting collateral and information that was sent out was designed to show them "a little leg" and get them warmed up for the next piece that they would receive.
Each step of the campaign was offering relevant information to the target client as well as offering a clever AND practical promotional product that would resonate with the store managers.
Knowing your audience's needs, as well as what they are interested in (because these are certainly not always the same) helped Price make informed decisions about how he could connect with his ideal client.
4 Action Steps To Planning Your Direct Mail Follow Up Campaign
Know who you want to target
Understand what information will resonate with them
Think of how you can separate yourself from the clutter (like sending 3d mail with promotional products)
Create step by step Calls To Action (CTAs) that will nurture your audience through the sales funnel (in this case, respond to this and receive the next step)
Have You Gained Success With Direct Mail And Promotional Products?
What's your experience planning a direct mail follow up strategy and leveraging promotional products to nurture leads? Do you have a similar strategy online but have yet to run integrated online and offline campaigns? Leave your thoughts and experiences in the comments below.
Need Help Understanding Your Customers?
Our consumer decision making process template can help you define the questions and needs of your potential clients and allow you to more clearly develop your follow up strategy.