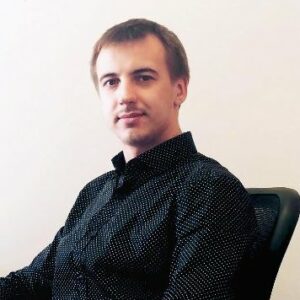 Thirstie.com is an on-demand wine, beer, and spirits marketplace that makes getting booze as easy as ordering food.
With the Thirstie app, you can search for your favorite brands – or discover new ones – from the comfort of your couch and have them delivered to your doorstep within the hour. Simply choose your bottles, select a delivery time, and track your order in real time.
We recently met with Thirstie Co-Founder, Maxim Razmakhin to learn more about how they're building their business and scaling their growth.
A big part of growing an app business is getting your users engaged and getting your app as part of their regular routines. Here is how Thirstie gets their new app users engaged and successfully using the on-demand booze service.
How Does Thirstie.com Onboard New App Users?
We implemented a simple three page user on boarding process 3 months ago:
Page 1 – a welcome screen that explains in a few words what the app is.
Page 2 – a cocktail screen that shows that we're more than a delivery service.
Page 3 – a list of markets we're currently in. The implementation process took 1 day to design and 1 day to develop.
How Has Tracking Specific Metrics Helped Improve New User Engagement?
It helped decrease the number of negative reviews by 75% for users that tried a delivery address and our service was not available in their area. We also noticed a 20% decrease in uninstalls.
What Role Does User Feedback Play?
User feedback helps us set better priorities. If a lot of users express dissatisfaction with a new feature, we immediately take action. If someone sends a complaint about a feature that's a year old, we take it seriously, but it doesn't necessarily become our top priority.
Always get multiple perspectives before jumping to any conclusions.
If you could give one tip to yourself when you were getting started, what would it be?
Watch new users interact with your app very closely and listen to their narrative. It'll help you understand a user flow.
What Other Companies' On Boarding Processes Are You Impressed With?
Slack did a good job. They don't explain how the app works but focus on the benefits of their product. If you need to explain how your app works, you need to rethink your UI. User on boarding won't solve your issues because many people may skip it.