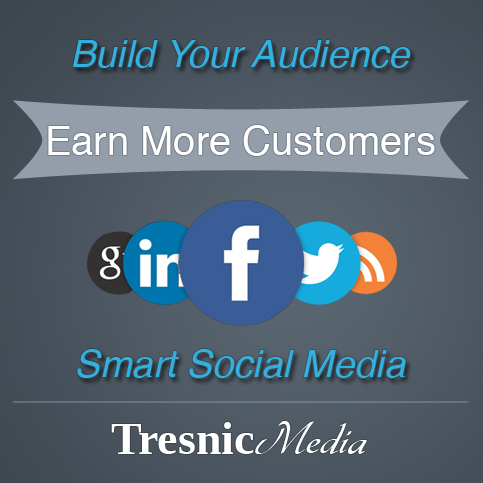 Social media has become a necessity for all businesses. Digital visibility is a must for your company, regardless of industry, because you need to be findable everywhere your ideal customers may be looking for information. A successful social media marketing strategy will help put you on the path of your customers' decision making process.
You don't need to hear the staggering numbers of the not-surprisingly high percentage of humans that are on the Internet or that Facebook would be the third largest country in the world with it's total number of users. Then there are of course Twitter, LinkedIn, Pinterest, Instagram…As this list continues to grow, people are becoming more accustomed to joining, sharing, searching, and buying through different digital channels. If your company isn't there, you are leaving business opportunities on the table and you will be blown away by your competitors who take advantage of your slowness to the social arena. Some of your fiercest digital competitors may not even be on your radar if you aren't keeping up with what is happening in the online marketplace.
Your competition is not down the street or across town, they are on the first page of Google and in your customers' newsfeeds.
The problem with getting started and keeping up with social media is the same reason you need to be there already, it's fast moving, ever-changing, and infinitely time-consuming (if you let it be). How is a business supposed to know where to be, what to say, and how to behave properly in this digitally social universe?
Social Media Is A Tool, Not A Strategy
That's where a professional, social media agency can become a huge asset to your business. I'm not talking about that recent college grad who has a profile on every website known (and unknown) to man (or worse, an intern). I'm talking about an experienced, strategic marketing partner that understands the fundamentals of communication and how to leverage digital technology to attract and convert more customers. Social media is not a strategy in itself, social media is a tool.
When all you know is Facebook, all of your goals look like Likes.
Likes do not pay the bills. Customers pay the bills.
The First 2 Keys To Successful Social Media Marketing
How can you trust an agency to run something as personal as social media for your brand? Even if you did trust them, how do they do it?
It's done using these two keys:
Defining clear goals is the first step in any kind of planning, to not set goals for your social media agenda would be foolish. Without knowing where you are trying to go, you can't know how to get there.
Second on the list for a successful social media partnership are your brand's principles. By understanding your principles, quick decisions can be made on a daily basis and guidelines can be set on what can be done on the front line of communications and what should be forwarded to higher ups for approval.
Setting goals as your destination and using your brand principles as a guide, the daily needs of successful social media marketing can be executed quickly and efficiently.
The Third Key To Successful Social Media Marketing
The third key to your social media marketing success is measuring and analyzing your efforts and progress. By understanding what's working and what isn't, you'll be able to continually adjust your tactics to better communicate with your audience and progressively achieve your goals.
How Are You Achieving Social Media Marketing Success?
How do you define successful social media marketing? What have you done for your clients or company that has reached great social media success? Leave your experiences and feedback in the comments below along with any questions you have.