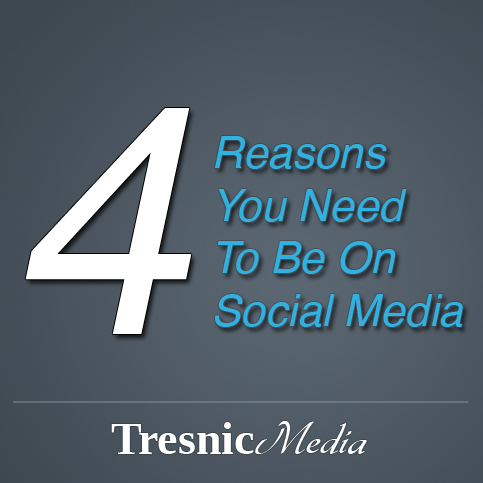 The world is on social media. The number of users on every major social media site continue to grow. More importantly than people just joining social media sites, they are using them more frequently, and for more things. Mainly to find information and build relationships. People use social media sites to check the credibility and legitimacy of companies that they want to do business with and buy from. People also find companies that they want to do business with on social media, or they don't find them…If someone wants to check out your company and searches for it on Facebook and find a page with no photo or location info, are they going to feel motivated to actually call you or come to your location? I know that I wouldn't.
Your Customers Expect You To Be On Social Media
Your customers are looking on social media for information about products and services that they are interested in, whether they're buying timeline is measured in minutes, days, weeks, or months. And the longer that timeline is, the more reason to have them connect with you early on social media, build that relationship and earn their trust.
Gain Permission, Provide Value, Earn Trust
In the world of social media, content is the fuel that drives the car. You can be publishing content about your brand, your products/services, your team, your customers, anything you like, but without content to publish, you have no presence.
The more valuable the content that you publish is, the more likely you will attract an audience that wants to follow and engage with you. That audience has now given you permission to speak to them.
No more renting the audience of a TV show with a commercial or a newspapers' audience with your half page print ad.
With this newfound permission, you can start building on the Know, Like Trust factors of your business. Your audience is interested in information that they care about, entertains them, or educates them (nailing all of these in one shot is even better). The key is to create information that revolves around your brand and the problems that you solve for your customers. That way you are attracting people who are truly potential customers and not just people who like funny cat videos.
Social Media Builds Brand Credibility
Social proof is a must for any kind of marketing campaign. The importance of social proof is incredible, as it has been found to actually have more of a positive influence than saving money. Social proof comes in many different forms, testimonials are certainly the most well known, but leveraging social media can play a strong role in communicating social proof to your potential customers.
You can use social media for social proof by having a large number of fans, followers, and subscribers.
You can also use social media for social proof by displaying social content posted from your customers instead of from your brand. Think about what a great, true testimonial that is. Showing a person posting about your brand to all of their online friends. This can be done by taking screenshots of what your customers are saying on social media.
Most social media sites actually allow you to embed the individual messages posted.
Another way of displaying social media for social proof would be to embed the live stream of people mentioning your brand, from your niche community or a particular hashtag that you use to connect with your audience. This is of course a little risky without being constantly monitored, but that's the transparency of social media, and that transparency can earn you even more credibility with your customers.
Social Media Has An Impact On Your Search Rankings
While diving into SEO is beyond the scope of this article, it's important to understand how and why search engines rank websites where they do. In a nutshell, search engines (like Google or Bing) want to provide the best information related to the phrase that has been typed into the search box. Determining what information is "best" involves complicated algorithms with hundreds of different factors. But an algorithm can only do math, it can't make judgement calls. But social media signals help those algorithms make judgement calls. If a web page is shared, Liked, Tweeted, etc., then that is literally a person saying to the world of the Internet "I recommend this web page as a resource".
So if you have an equally informative web page as a competitor, but your competitor's web page has been Liked 50 times and yours has been Liked 3 times, what page do you think seems like a better resource of information?
What Social Media Channels Are You On?
What social media channels have you put real, genuine effort into building? How have you found success with social media? Share your questions and experiences in the comments below!