Writing a blog post does not have to be something difficult for a business owner. Most small business owners are able to answer questions that they get emailed from their customers in a matter of minutes. Yet if they sit down to write a blog post, they hit a mental block because it's a concept that they're intimidated by or not used to.
Back in December, we posted these 4 quick steps to write your first blog post. This is a strategy that we use constantly to "trick" our new website clients to put blog posts together without even realizing it. I'll send them an email asking these basic questions and without blinking, they can write their answer off the top of their head in ten minutes.
Since this blog post writing strategy has proven so useful for us, I wanted to create this one sheet/infographic for you to use yourself for putting together blog posts for your own website.
If you find these quick tips for writing a blog post valuable, it would be greatly appreciated if you shared it with the social media buttons above.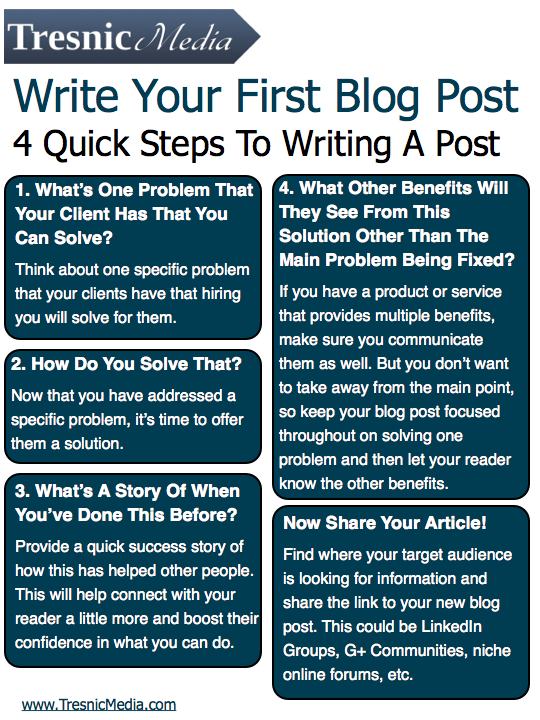 Do You Need Help Writing Blog Posts For Your Business?
If you need help with writing blog posts for your website, we offer great consulting services to help guide you to becoming a great blogger for your business. And if you don't have the time or confidence in your writing, we'll gladly work together to create blog posts for your business.
Request My Free Consultation