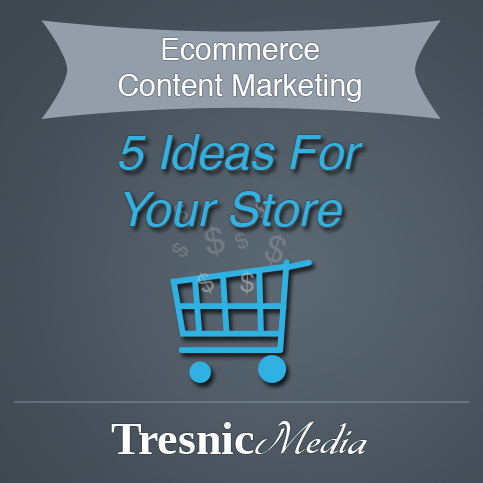 Website traffic is the lifeblood of your online store. Improving your site's authority to attract more visitors from different digital channels can sometimes be challenging and frustrating. Ecommerce content marketing can help boost your website's search rankings and social media reach to bring in more of your ideal customers.
5 Ecommerce Content Marketing Ideas For Attracting More Customers To Your Site
Write A Blog Post With A List Of Ways To Use Your Product
List articles are often very popular because of their readability (people on the web like to skim). A list post of different ways your product can be used is a great, highly relevant way to create snackable content with potential to be shared via social.
Another benefit to the product uses blog post is that it will cover a range of things that your customers are likely trying to find a solution for when searching on Google. This keyword rich article will have a chance to start showing up in the search results when your customers are researching the kind of products you sell.
Quick Tip: When setting up your ecommerce email marketing campaigns, add this article to the recent purchase sequence. Your customers will appreciate you providing this kind of value even after they've made their purchase. The list will also help them better appreciate and use what they bought from you, making them more likely to tell their friends and buy from you again.
Make Your Customer The Hero In A Success Story
Collect stories from your happy customers and turn them into case studies to feature on your ecommerce blog. Your customers in the story will be appreciative and certainly tell all of their friends, which is a great benefit off the bat, but that's not where the true value comes in.
When a prospective customer is going through their decision making process, they are weighing options based on the feeling of risk they have when choosing a product (whether they realize it or not).
If they are reading a story of someone using your product and that customer "saved the day" (or whatever version of your products "saving the day" is), they will feel better about buying from you. They'll feel that same sense of success by relating to your previous customer who had a similar problem and persevered, all because of your great product!
By telling a story, you can touch on emotional and psychological aspects of the buyer, but you can also add in facts and data for the more analytical customers you have. Keep in mind that most people buy things based on emotion and justify them with rational explanations, not the other way around.
Create A Simple Video By Combining Different Visuals & Audio
Videos can be very powerful pieces of content, especially for ecommerce sites, but that doesn't mean they have to be overly complex to create. You can create a simple video using product photos, photos of your customers (maybe run a social media photo contest to boost your digital reach?), pull quotes from your customer testimonials, and have a voice over describing the benefits and features of your product.
Your product video can be short and simple, even just 30 seconds. Enough to show off your product, educate, and entertain your viewer without boring them.
Create A How-To Presentation Of Your Product For SlideShare
SlideShare is a great place to find and share really valuable information. If you're not aware of SlideShare, it's basically the YouTube of presentations.
Put together a simple presentation of how to use the products that you sell on your ecommerce site. Each slide has a photo and a step. Upload it to SlideShare and then embed them on your product page. This ecommerce content marketing stuff is easy, right?
Quick Tip: Just like the product uses list article, add this piece of content to your follow up sequence to help provide your customers with a better product experience.
Design An Infographic With Different Buying Options
Does your product come in different styles, shapes, sizes, or other kinds of options? Create an infographic that shows the different buying options and the reason someone would buy each one. For instance, if you were an online cigar store, you could have an infographic of different types of cigars and have a line next to each about the flavor and type of beverage it goes with.
This is a great piece of social content that could be fun for your customers to share. Infographics are also a great way to build links back to your website and help boost your search rankings.
What Would You Add To This List Of Ecommerce Content Marketing Ideas?
Write An Article With Different Ways To Use Your Product

Make Your Customers The Hero in A Customer Success Story/Case Study

Create A Simple Video By Combining Product Photos, Customer Photos, Quotes, With A Voice Over Describing The Highlighted Benefits And Features Of Your Products

Create a How-To Presentation For SlideShare

Design An Infographic With Different Buying Options
Content marketing for ecommerce can be a challenge sometimes, but that only makes for more creative solutions. Leave your questions and feedback in the comments below!
Need Help With Increasing Your Ecommerce Sales?