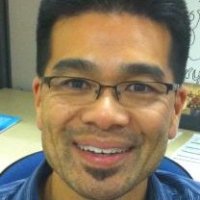 Using LinkedIn And Twitter For Sales Prospecting
Using LinkedIn and Twitter for sales prospecting can be an overlooked opportunity for a lot of sales teams. Especially sales teams at companies that are a little behind the times when it comes to leveraging technology to help their business grow. That's certainly not the case with Terry Hew.
This week I had a chance to speak with Terry Hew, Director Of Sales at Act-On, about how they are using LinkedIn and Twitter for sales prospecting. While their marketing tool gives them a good head start on managing social media, it's the strategy behind what is being done that really drives the success of Terry's social media marketing.
Terry says that LinkedIn and Twitter both garner about equal results for them and the sales team is able to keep their eye on not only their prospects, but also their competition.
LinkedIn Sales Prospecting
The two main focuses for LinkedIn monitoring involve LinkedIn Groups and when people are changing jobs; both of these things open the door for an engaging conversation.
When you can join relevant LinkedIn Groups where you can contribute value, you will quickly find people asking questions and starting discussions that can help you build credibility for yourself and your business, as well as  form relationships with prospects (exactly how Terry found me, so this clearly works).
How Terry and his team follow up with these LinkedIn discussions is where the real business opportunity comes in. Not only do they look to connect or message on LinkedIn itself, but they will shoot an email over to the person that they can help and then follow up with a phone call (how I ended up interviewing Terry, so this clearly works).
People are much more responsive with LinkedIn compared to "cold" emailing, according to Terry. With a "conversation" rate of about 75% (my terminology here), Terry's team is able to get on the phone with about 7-8 out of every 10 prospects they try connecting with on LinkedIn. And this warmer process blows cold calling out of the water when it comes to actual lead closing rates.
A lot of people first starting to look into social prospecting may question whether or not they were being annoying or sending a negative vibe by being so proactive, but that's definitely not the case for the Act-On team. "No one takes it as a negative as long as it's relevant," says Terry.
Twitter Sales Prospecting
In order to cut through the clutter of the Twittersphere, Terry and his team use keyword monitoring to see what kind of conversations are going on around relevant topics like marketing automation, but also for complaining customers of their competition (say that 10 times fast).
Keeping an eye on relevant topics is a pretty straight forward task, but watching for competitor's customers can be a great value-add to your social media routine.
By being responsive to complaints of a competitor can give you a great advantage in showing your company's responsiveness and helpfulness.
How Much Time Does This Social Prospecting Take?
With the proper set up, you can use LinkedIn and Twitter for sales prospecting in less than 20 minutes a day.
Terry uses certain email alerts through LinkedIn's settings to keep him up-to-date on active conversations in the different groups that he is a member of. And using Act-On's Twitter Prospector he is able to monitor keywords and respond directly through the dashboard for easy Twitter communications. This means spending a few minutes at different times during the day will have you covered for your Twitter prospecting efforts.
Are You Using LinkedIn And Twitter For Sales Prospecting?
Have you tried leveraging social media for your sales prospecting yet? What kind of results have you seen? What struggles do you have if you are hitting speed bumps? Share your experiences in the comments below.