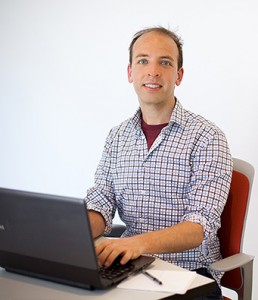 This is a guest post from Brian over at Backlinko. Brian believes, as do I, that on-page SEO still helps to get more organic traffic to your website. That's why he put together the infographic you'll see below.
You probably already realize that content marketing is the future of SEO. However, that doesn't mean old-school strategies like on-page SEO have become obsolete.
Far from it.
Because your competitors are focused on creating and leveraging content for links and social media shares, you have a fantastic opportunity to beat them with solid, user and search engine friendly on-page SEO.
Like off page SEO, on-page has changed over the last 10-years. And this visual guide to on-page SEO by Backlinko.com helps illustrate some of the most important factors that search engines look at when evaluating a site's on-page elements.
Here's a brief rundown of the factors that are often overlooked:
Overlooked On-Page SEO Factor #1
Use Title Tag Modifiers: This isn't a must, but it can help you get more "long tail keyword" traffic to your pages and articles. Consider expanding your title tags with words that searchers might add before or after your target keyword, such as "best", "cheap", "reviews" and "guide".
Overlooked On-Page SEO Factor #2
Site Speed: Site loading time is one of those things that just about everyone knows is important…but very few invest the resources to do something about it. Considering that slow loading sites tend to convert poorly, it makes good business sense to spend a bit more on your monthly hosting or to hire a programmer to clean up your site's code.
Overlooked On-Page SEO Factor #3
Use LSI Keywords on Important Pages: LSI keywords are words that Google uses to figure out a page's topic. For example, if you're writing about an apple, LSI keywords like "computer" and "Steve Jobs" help tell Google you're writing about the company, not the fruit. LSI keywords usually crop up when you write content, but if you want to make sure, pop your keyword into Google's Keyword Tool and see what comes up. If they make sense, consider adding them to your content.
How To Leverage On-Page SEO For More Organic Traffic Infographic
Click Image to Enlarge


Source: On-Page SEO: Anatomy of a Perfectly Optimized Page – Infographic