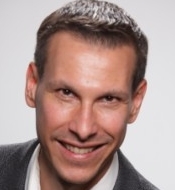 After my post last week on using social media to build brand awareness and solve business problems at the same time, I spoke with Jeff Molander from Make Social Media Sell. Jeff has been using social media contests to help build his brand online and generate real business leads.
How Does Jeff Use Social Media To Generate Business Leads?
Jeff's concept is simple, but very effective. And it doesn't stop at running contests on Facebook. He believes in the same thing I do, and that's using online communities to start real relationships with people, not just to get large numbers of Likes or Twitter followers.
Running A B2B Social Media Contest
Jeff's strategy is clear, provide value to his prospects so that they want to work with him (Jeff is a coach that trains employees on sales and marketing).
In order to garner some interest and build a buzz around his business, Jeff offers a free case of his books (valued at $1,000) via a Facebook contest and sends out a message to all of his prospects and customers to enter for a chance to win.
By giving this high value prize away to someone, he is collecting valuable information about his prospects.
"Moving from relevant to meaningful"
Jeff looks to gain more insights into his prospects by having them share their name and email along with a story of why they want the case of 38 books. Now he has much more useful information about how he can help his prospects achieve their goals, whether or not they win that case of books.
Leveraging Social Media To Build A Buzz
Marketing just to your own prospects is nice, but building your brand awareness to new people in your target demographic is the real aim. In order to turn his prospects into advocates for his contest, Jeff set a number to reach in order for the contest to run.
If 50 people participate within a day, then the social media contest will run. If not, then it won't. This gives incentive for those who are on the list to start spreading the word about the contest so that they can have a chance to win that case of books.
Now Jeff is able to reach more people outside of his own list of prospects that also fit the demographic he is trying to reach. If they weren't in that demographic, they probably won't enter the contest, right?
Building Connections With Real People And Earning Real Business
After the contest has run and a winner is chosen, Jeff doesn't rest on his laurels and hope someone now signs up for one of his free webinars. He reaches out and starts a conversation.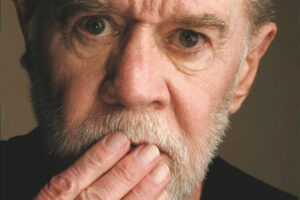 Based on the stories of why different contestants wanted to win the books, Jeff was able to score his leads and determine if/who the right people were that would be able to most benefit from his services. He offered those "non-winners" a free audio book to provide them more value and help move his conversation from relevant to meaningful.
Now he's not just someone who has services that might help them, he's actually providing meaningful content that can help them achieve their goals and providing proof of his credibility and that he is able to deliver (even before their ready to spend a dime).
After this level of conversations, Jeff was able to determine who of those people were qualified leads for him. He reached out to those "non-winners" again and offered them a free webinar specifically to their sales teams. From those webinars, Jeff is able to turn those people who began as an entry into a B2B social media contest into genuine customers.
Building Confidence Through The Funnel
What Jeff's journey here exemplifies, is the building of confidence, not only confidence that the person has in Jeff to deliver, but the confidence that person now has in themselves that working with Jeff will turn them into the hero-goal achiever in their workplace.
Have You Run B2B Social Media Contests Before?
What have your experiences with social media contests for B2B businesses been like? Do you take full advantage of the information you can gather, the awareness you can spread about your brand and the journey you can take people on from being a contest entry to becoming a satisfied customer? Leave your thoughts and experiences in the comments below!
Like Us On Facebook
While we aren't currently running any social media contests on our Tresnic Media Facebook page, we are offering a free download of our Guide To Business Blogging. We will also be running contests in the future, so please Like our Facebook Page and get your free copy of the Business Blogging Guide now.