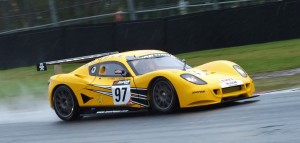 Want to gain a competitive advantage on your competition? Do they have a larger market share than you and you can't seem to beat them out? It's time for a little SEO espionage!
There is a saying, "smart people create, geniuses steal." I am all for that, why duplicate the efforts of trying to come up with a plan when someone has already done so? Now to find out their plan and execute it even better!
This technique is referred to as the drafting technique. I first heard this exact phrase from Derek Halpern of http://socialtriggers.com/, but I'm not sure if he coined it himself, but the idea is certainly not new. Derek describes it in an analogy to race car drivers that "draft" very closely behind the leader to cut the friction of the wind and more easily advance.
For online marketing, drafting refers to researching your competition, finding out what is making them successful (and what isn't, so you can avoid it) and then putting that same plan in place, tailored to your company, and building your business.
Finding Your Online Competition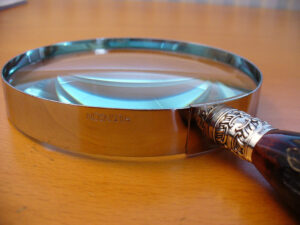 You usually know who your local competition is or your main online competition, but how can you find your direct competition who are competing against you for the same online community and long tail keywords?
Start off by going to your own website, and using this Google Chrome extension, Google Similar Pages (beta at the time of writing).
Using this tool, you'll be able to find out what websites Google considers to be similar to your own. Since it's only in beta, it doesn't always show results based on how much traffic you are currently getting.
Do the same thing for your known competition. Make a list of your known competition and your newly discovered competitors.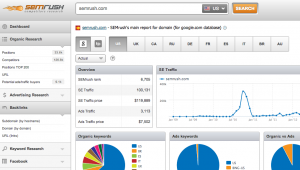 SEMRush is a paid tool that let's you get some high level information for free. I've written before how you can use this SEO tool to find out what keywords your competitors are ranking for. When you have the keywords they are ranking highest for, you can add them to your targeted keyword list (if they aren't already in your list). You'll also see an idea of how much traffic they are getting from those keywords so you can decide if they are worth going after or not.
Find Back Link Opportunities From Your Competition
Back links are a top 2 weighted search engine ranking factor (depending who you talk to, they are still #1).
There are different online tools and desktop applications that can be used to find your competitors back links, but most of them cost money. But I like to keep our SEO campaign budgets as close to $0 as possible.
Using certain Google search expressions, you can search the web to find out what websites are linking to a specific website. So if you search this:

then you will be able to see what websites are linking to your competition. Important Note: Replace "competitorswebsite.com" with your actual competitors domain name (yes, I've seen people actually type in "competitorswebsite.com" in this exercise before).
Search Expression Explained: by searching Google for "links:competitorswebsite.com", Google will show you results for all websites that link to your competitors domain. This would also include any links on the domain itself that link to it's own web pages. Adding in the "-site:competitorswebsite.com" will remove all links that are coming from the website that you are searching.
Note: Google search queries like this are considered to be not 100% accurate, and may leave out a small percentage of links. For our purposes, it gets the job done.
Once you have this list of back links to your competitors website, you can reach out to those websites yourself and ask for a link. If they are links in articles, you can try and connect with the writers from those websites and show them the value you have to offer and get them to link to your content. The best for you would be if they were guest blogging links and you could also contribute yourself and link back to your own website from an article that you submit to them.
Get Coverage From The Same Media
Do some Google searching for your competitors and see what industry websites have covered them. If they've been reviewed or interviewed by someone, that's your chance to reach out and offer your product for review or your expertise in an interview or on a panel discussion.
You can use press release distribution services like PR Web or PR News Wire to send out your news statements to all publications in your industry and demographic. Keep a list of who picks up the story and posts it on their website. Then you can use that leverage when reaching out to other media sites to tell them that you've been covered across the web already.
Steal Your Competition's Brand Name Keyword Rankings
When people are searching for your competitor, you have the perfect opportunity to get their attention and bring them over to your side!
Steal your competition's brand name rankings with "versus" posts on your blog. If you have a superior product and don't mind pissing off your competition of course.
What you can do is create a series of posts that compare your product against theirs. It's very important that you have to be honest here though. Don't lie and bash your competitor just to try and steal their customers. You need to be up front with your own flaws and you will gain the trust of your visitors, and then they will know that you are the superior choice for their purchase.
Build Your Social Media Community Off Of Their Foundation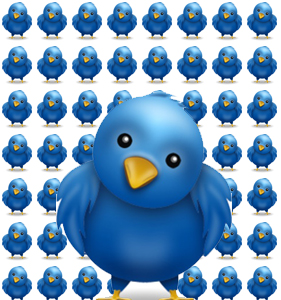 Search engine rankings and media coverage are a great start, but for a full online presence you know you have to incorporate social media. If you're just getting started or you haven't been able to really push the growth of your social media networks, here's how you can hop in with your competitors to build your own social media presence.
Grow Your Twitter Followers
On Twitter, you can easily reach out and talk to anyone who has a public profile (which is just about everyone). Keep a Twitter list of your competitors (learn about managing Twitter lists here) so that you can see who they are engaging with and determine whether or not you should jump in the conversation or strike up your own conversation.
Also, you can use a tool like FollowerWonk to find people who are following your competitor and not yourself (using the Compare Users tab) and then follow them yourself. When they see that you've followed them, they will likely check out your Twitter profile and follow you back (they clearly are interested in experts from your industry if they follow your competition). There are of course no guarantees here, but it's a popular (for a reason) strategy to grow your Twitter followers, and having them come from your target audience.
Get More Facebook Likes By Advertising To Their Fans
When you find a competitor who has a strong Facebook fan base, you can set up Facebook ads to run specifically to people who Like your competition's Facebook page. You can get even more specific with their demographic since Facebook knows everything about everyone. Depending on your business, you may want to run ads to a national competitor but only in your local geographic region if you are only a local business. Or if you are a bigger business, you could run ads to fans of your local competitors.
Find Niche Communities And Insert Your Voice
Searching for your competitors' names and products along with the term "forum", you can find active online communities in your niche that are talking about your industry. You should also keep an eye on this for your own brand name to have your finger on the pulse of your public perception.
If and when you find these online niche communities, you can join the conversation and drive traffic back to your own website. Don't just spam forums with your own links though. Provide quality information that answers questions or helps the community members. When appropriate, link back to an article on your own website to get those targeted visitors on your own online real estate.
Once they are on your site, they will hopefully convert to email subscribers or connect on social media for future repeat visiting and eventually purchasing. But web conversions are another issue altogether.
Do You "Spy" On Your Competition To Research The Market And Build Your Online Presence?
What are your favorite tools for competitive research online, SEO campaign building and social media community growing? Share your stories, advice and tricks in the comments below!