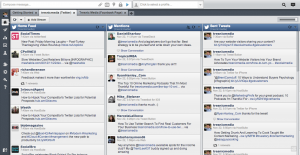 Social media can be an excellent tool for businesses to take advantage of. If your business isn't using social media to build brand awareness, engage with customers and generate leads, then you are missing out on a huge opportunity.
When we talk about getting your company involved with social media, we're not referring to setting up an auto responder to people Tweeting about one of your keywords and they automatically get a message from you that says "Buy from us!" That is spammy and it is not the right way to operate your social media presence.
In order to be in the social media game, you're going to need things to share, talk about and reply with. You'll also need to establish your brand's voice before assigning someone to handle your accounts.
Why Content Marketing Is Important To Your Social Media Strategy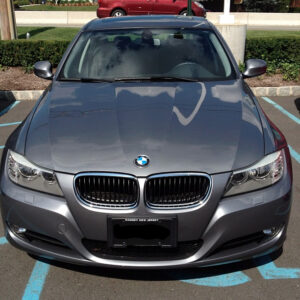 In a recent Social Pros Podcast episode I was listening to, Jay Baer was talking with Joe Chernov of Eloqua about content and social media. Jay's phrase is
Your content is fire and social media is the gasoline
His point of view is that without having the content, then you won't be able to really do anything with your social media. Joe Chernov had a different analogy that I really liked,
Content is gasoline and social media is the sports car. But the sports car goes nowhere without a tank of gas.
Joe's perspective here really shows that having frequently published content on your website is really a key driver to your online presence. If you have a static website, how is your social media presence going to take off to help your business?
When you publish content regularly to your company's website, you'll have links to share on your social channels that will be valuable to your target audience. This gives them a chance to hear from your company and build your credibility and expertise. It also gives the opportunity to your visitors to have something to share within their social circles and spread your brand's online reach.
Using Content To Fuel Your Social Media Presence
Now that you understand why you need to be publishing content to fuel your social media presence, how exactly do you use that content on your social media channels?
Step 1: Publish Content On Your Website
When developing content for your website, you should always have your customers in mind. What are problems that they have and you can solve? Mapping your content to the customer buying cycle is a great way to put your sales funnel online. This also walks your visitors through the process of becoming a customer without needing someone from your sales team to be educating them.
Post these articles, videos, podcasts, info graphics or presentations on your website that explain how you can help your customers.
Step 2: Share Your Content
After your new content goes live on your website, publish it to your different social media profiles so that your followers get an update from you. When they read your updates and feel that you're providing valuable information, they'll in turn share your posts and content within their social media circles. You'll also want to have social sharing buttons on your website to encourage easy, one-click shareability.
Step 3: Monitor Conversations And Reply With Solutions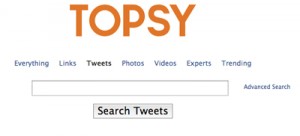 Using a free Twitter search tool like Topsy, you can monitor keywords of what people are saying (it also can search throughout the social web beyond just Twitter). If you set up an alert system with Topsy for pain points of your customers, then you can reply to them with a link to a useful article on your website. This will gain you credibility with the buyer, connect with them on a personal level that you are trying to help them, and get your business in front of a new potential customer who may have otherwise not heard of you.
How Is Your Content Marketing Plan Tied To Your Social Media Presence?
How do you use social media for your business? Are you publishing content on your website that you share or do you just curate and share content from other sources? Have you been able to get new customers with social media by using content from your website? Leave comments below about your experience.