Using Pinterest can bring back spikes of traffic from just one person going through your boards and repinning something. The effect is that now your Pin is shown to that person's entire audience and likely gets repinned by someone else. Now you have older content re-promoting your brand with literally no extra effort at all. There are several ways to use Pinterest for insurance companies, which we'll explore below.
We found this strategy somewhat by accident. I was getting email notifications of strangers repinning something and went to Google Analytics and saw spikes in traffic to blog posts written months ago.
This is another reason to focus on producing evergreen content for your blog.
Pinterest Traffic Spike Example
Eat Teach Laugh Craft is a blog (of my wonderful fiancee 🙂 that focuses on healthy recipes, fun DIY crafts and teaching advice. A lot of the longtail content is not going to produce heavy search traffic. In this example, the blog post is a recipe for peanut butter protein balls, not exactly a high volume keyword, but definitely something that a lot of people in the slowcarb and health/fitness world would be interested in nonetheless (can't always put all our eggs in the search rankings basket). It's also a creative, different idea that has high social currency.
This article was posted on Monday, July 8th and saw an immediate traffic spike over the first few days, which is always expected of high quality content. Where Pinterest's future viral effect comes into play is when you peruse down the timeline and see the mini-spikes that drove more traffic at random days with no extra promotion whatsoever.

By creating high quality content (with high social currency), and getting it out to your audience, you can see that it will always be an asset for your website. And driving quality traffic to your website is what will help your company add prospects to the nurture funnel and ultimately build valuable relationships and invaluable customers.
But how does this relate to your insurance company?
5 Ways Insurance Companies Can Use Pinterest
An insurance company's general content strategy can focus around safety, health, and overall wellbeing.
1. Healthy Recipes
Recipes are always a hit on Pinterest. Especially if you add in nice, colorful pictures of food.
To help tie this in to insurance, you can talk about how the ingredients of a recipe help prevent certain health issues or relieve physical ailments.
2. House Hacks: Home Tips With Creative Design Ideas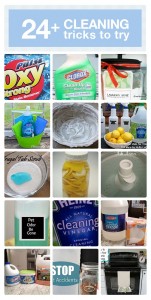 Pinterest is a great place for finding, sharing, and saving creative ideas for your home. Pinners love clever innovations for common household items.
Sharing ideas on Pinterest from your insurance company's blog about fun ways to reuse regular, everyday products and make the house safer and more beautiful will be sure to help boost your audience and attract more traffic to your website through Pinterest.
3. Seasonal Safety Tips
Spring cleaning…fall cleaning…summer cleaning…ok you get the point.
Content that's relevant to the current season will help connect with your Pinterest audience and get on their same mental frequency. Although this isn't year-round evergreen content, every season you can expect those Pins to come back around and drive more traffic.
4. Parenting Advice For Keeping Children Healthy
All those early 20-something's that got hooked on Pinterest when it came out are now getting married and starting families. Pinterest is a place where they find tips for managing their growing families. Not only does this make Pinterest a great place for sharing your content, but also aiming at a quality insurance prospect (a growing family).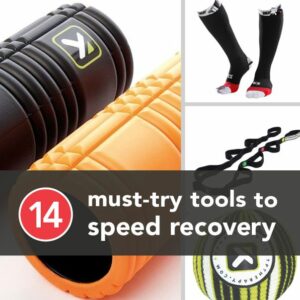 5. Fitness/Workout Tips
If you're not a fitness person, you probably hate working out. But everyone knows the importance of exercise and loves any kind of shortcuts or tips to help cut corners. Since insurance companies encourage health and wellness for their customers, sharing these kinds of tips can be a great way to connect with more prospects.
Creating The Right Content For The Right Channel For The Right Audience
Using the right content for your audience and the channel will help your brand spread and continue spreading over time. But you have to make sure that you are aligning the content you create with the channel that you are creating it for. On Pinterest, the typical insurance company information is not going to become popular (call that an educated guess). But if you think about the type of things that you can give your customers (information about health and wellbeing) that does relate to your company and does have potential for spreading, then you can set yourself up for success.
Are You Using Social Media To Boost Your Business?
Need help getting started? Already have a fan base but not getting business? Need to start getting customers now? We have packages that are perfect for your business.