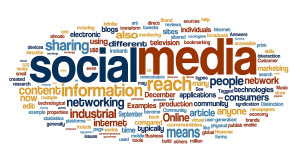 Businesses use social media as a branding tactic to improve company growth. Social media is a powerful tool to help promote your brand's voice, lead generation and interaction with current customers. There are different ways to leverage specific social media platforms for content marketing. Twitter can be used to generate ideas for content curation, and promotion. We've listed some of the most useful ways to use Twitter to help your business's content marketing strategy.
Twitter Chats
You don't have to host a Twitter chat to benefit from them. However, if there is an industry topic not being discussed, use Twubs to host or participate in a Twitter Chat. Create a conversation around a popular topic and use a hash tag that people can use to identify with your chat. This is a great way to engage with prospects and industry leaders. Talking with people may raise questions your customers may be facing, allowing you to come up with new content ideas and create solutions. Industry leaders are a great audience to reach, not only for content ideas, but to learn more about your industry.
Build An Audience

Use FollowerWonk to research people in your industry that you should be connected with. This tool can help you search through Twitter bios and locate people in your industry in near by locations, and help target new influencers. When using Followerwonk, you're able to connect with relevant followers for your business.
On other social media sites it's harder to connect with people if you have to wait for a friendship confirmation. Twitter allows you to interact with people you want to target, even if they do not follow you back.  When you surround yourself with a relevant group of people, you're more likely to attract more of a following. You're also surrounding yourself with good content.
Another good way to get someone's attention is to retweet their content. By showing engagement with others, you'll help bring attention to yourself.
Having a social media strategy is important. Social media is a great platform for businesses to use for sharing content. Twitter allows you to provide your own content as well as curate content from thought leaders, influencers, and even prospects. Using Twitter to research more about the people you want to reach, will help accumulate the correct followers for your business.
How Do You Use Twitter For Your Business? Has It Helped Your Social Media Strategy?
In the comments below, tell us how using Twitter has influenced your content marketing strategy. Do you use any of the tools mentioned above?