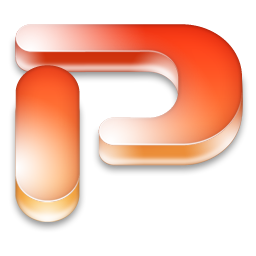 If you are committed to your content marketing, then you should be doing more than just writing blog posts on your website.
In addition to writing articles for guest posting on other websites, you should be sharing content on other online channels as well. This includes posting videos to YouTube and Vimeo, possibly recording a regular podcast to submit to iTunes and sharing presentations and documents on SlideShare and Scribd.
Repurposing Content: Creating Presentations From Your Blog Posts
You should already have a content calendar for your articles planned. Why waste time trying to come up with ideas for presentations? The good news is that you don't have to! But now you have to take the time to create content for your presentations in addition to your articles, right? Wrong. Use your articles as the basis for your presentations. How can you do that?
Make a list of bullet point take aways that people will get from reading your article. Maybe it's
the main idea of the blog post,
a supporting statistic or quote,
a supporting idea or two and
an actionable item
Creating Your Presentations
First, create a fully branded PowerPoint (or Keynote for Mac) slide to begin and end your presentations. This slide should have your logo larger (maybe half of the slide), your company's tagline and/or mission statement and a link to your website prominently placed.
Alternatively to those tools, you can use Visme, a great web-based presentation generator.
Next, create a branded template with your logo in the top left corner and your website url in another along the bottom.
Now, create a new slide for each bullet point that you listed from your blog post using this branded slide template. Add an image or graphic to each slide as well to keep the presentation visually appealing.
When you've created your full presentation, save it and upload the presentation file to your SlideShare account.
TIP: In the description of the presentation, put a link back to the article first and then use your blog post excerpt as the description (no need to duplicate efforts on writing two different descriptions).
With your PowerPoint presentation all set, creating a PDF for sharing on Scribd is just a few clicks away (especially if you have already learned to create videos with PowerPoint). In PowerPoint/Keynote, you can save or export your presentation as a PDF file. Once you do this and upload the file to Scribd, use the same tip for SlideShare and copy and paste the same description and use the link back to your original article.
Why You Should Be Repurposing Content
Obviously, the action of repurposing your blog posts into presentations and PDFs is a much more efficient process than creating completely new information for all the different file formats. But what's the purpose of sharing content on these other social media channels?
1. You get your content in front of a different audience than may not see you on your other marketing channels. A new set of eyeballs will be seeing your brand and your content than those you usually connect with on Facebook, Twitter or whatever other social media sites you are active on.
2. The competition is less fierce on these document sharing websites because not everyone is aware and utilizing them when building their complete online presence.
3. Build your own back links to your website. While the value of a back link is something of a debate these days, it certainly doesn't heard to drive traffic from one of your presentations to a relevant page on your website. The people viewing the presentation are clearly interested in the information you have to offer and would be an ideal visitor for your website.
4. Having more content in different places also gives you more of your own branded pieces on your social media networks.
Not Into PowerPoint? No Problem
Some people aren't comfortable using PowerPoint or maybe you don't want to spring the money for it. Either way, you have other options.
Canva is a free, online graphic design tool that has also come out with a presentation designer that's definitely worth checking out if you lack the knowledge or budget for a more robust tool.
Are You Repurposing Content For Online Marketing?
Do you repurpose your blog posts to create content for other online channels? What tips do you have for using the same information in multiple ways online? What are your favorite social sharing sites to post on?